If you have a Rogator 854 with an electric over hydraulic pump control that will not hit your target rate try the following.
1. Make sure the valve type is set Motorized direct.
2. If your sprayer has a valve like below set it to half open or 45 degrees for open or closed.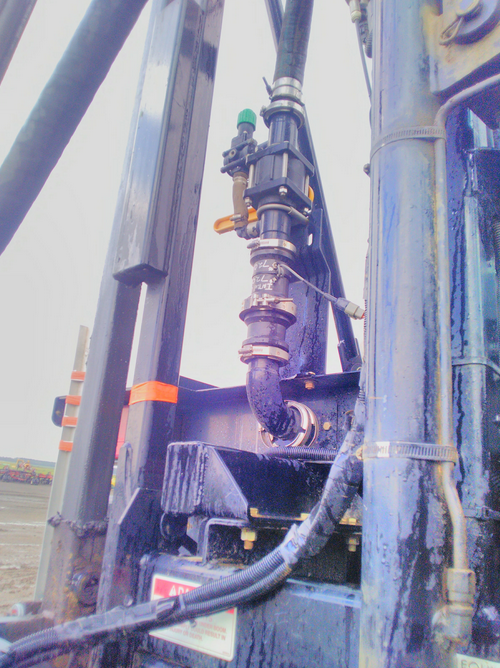 3. Run an auto calibration.
4. Match the change the Trigger value to match your Flow value.
5. Set a Low Flow setting that you are comfortable with.
6. Set your Valve Advance to 5 and then increase or decrease until you are satisfied with your pressure when you leave the headlands.
If you need assistance with this scenario please contact customer service.