Go to www.outbackguidance.com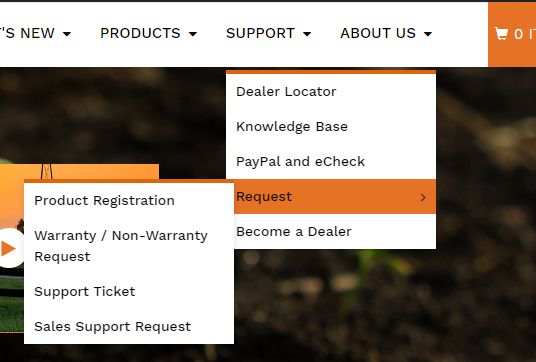 Hover over "Support"
Hover over "Request"
Click on "Product Registration"
Fill out the form with all required information. ( * ) - indicates a required field.)
Note: If registering multiple serial numbers to a single customer (i.e. Rebel, A222, eDrive, etc), select "Package" from the Product drop down.